Quick Links:
Behind the Scenes: Kim Groomes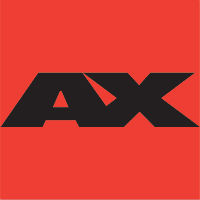 Interview with: Kim Groomes
Interviewed by: Mike Ferreira on January 26th, 2010
Location: E-mail
Publication Date: March 18th, 2010
Kim Groomes is the Director of Marketing at Anime Expo. Ms. Groomes graciously took some time out of her busy schedule to offer insights on anime convention marketing practices.
Anime Dream:

What is your role at your convention? What kind of duties are you responsible for?

Kim Groomes:

As Director of Marketing, I am the liaison between anime/manga companies that wish to have be represented at AX. I develop sponsorship opportunities and foster relationships with thse companies to continue to have an industry presence at our convention. Also, I work to get the name of AX out to the community and fans alike. Ads, press releases, etc… it's all part of my focus.

Anime Dream:

Any aspects of your job that you particularly enjoy? Any downsides?

Kim Groomes:

In my position, I get to take Anime Expo to the next level. New ideas from staff and fans always are coming in, and I take their ideas and help them come to fruition. I love sharing with people the power of Anime Expo and its fans.

Anime Dream:

Do you have any advice for people who are interested in helping out at a convention?

Kim Groomes:

Head online to our website at www.anime-expo.org. We have contacts listed!

Anime Dream:

Is it different to work on an industry-focused convention rather than a fan-focused one? Are there new challenges associated with your position due to the event's nature?

Kim Groomes:

A bit unsure about what this question is asking for… but here goes! We look at Anime Expo as a link from our fans to the industry. We are a fan-run convention that seeks to foster fun, imagination, and experiences for all who participate. We also include industry to allow them an opportunity to speak directly to our fans. It's been a great recipe thus far, as our attendee number has grown exponentially since we've begun.