Quick Links:
Once again, it's been a little while since our last media spotlight, so we created a big double-feature to make up for it! We have screenshots. We have song samples. We have, like always, wallpapers from Nukunuku. And this time, we even have video!
The first feature covers a couple topics that are dear to our hearts: mockery and self-deprecation! RPGuy takes us on a frightening journey through the real acts of anime fandom in his coverage of Otaku Unite!: a documentary on what happens when you're struck by lightning in that critical social development phase of life. Whether it's an addiction to cosplay, maintaining a list of talking points for the great subs vs. dubs debates, or starting an anime-themed website, ...scratch that last one... this video debunks the notion that you might want a freak over your girlfriend. Mainstream music is full of lies; I swear.
Our second feature, courtesy of mine self, is a journey through the prolific career of light rock/pop band the Indigo, who are gearing up to release their twelfth album (seventh original studio album) this November. the Indigo have made contributions to Ai yori Aoshi and Someday's Dreamers, and they have an album available in the states (the Indigo Suite), but these things are but a tip of the iceberg. This is your chance to join the choir of true believers, especially you poor souls that missed the performances in Baltimore and Anaheim, due to that crying-game experience with a costumed cat-"girl" that you'd rather not talk about.
Now, without further delay (a year is enough!) we leave you to enjoy this round of media!
In this day and age, it's easy to forget the roots of anime fandom in the west. Major retailers, such as Best Buy and Wal-Mart, stock the latest releases on their shelves, manga constantly breaks the top-forty charts, and Saturday-morning cartoons are populated by anime and anime-styled work. Conventions dot the continent, with some events netting thousands of attendees. With these points considered, it is hard to believe that the hobby began in the basement dungeons of the most pathetic of nerds. While sources such as Wikipedia offer some insight, the full story (like a Grateful Dead concert) can only be told by people that were fans from the beginning. Fortunately for the enthusiast, Movies of My Dreams Productions has done most of the legwork (and likely prevented a number of restraining orders) with Otaku Unite!: a comprehensive and entertaining look at the roots of anime fandom in America.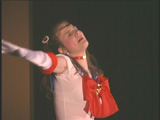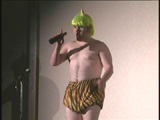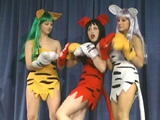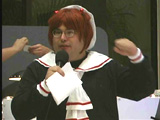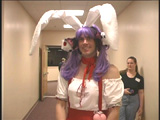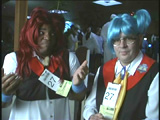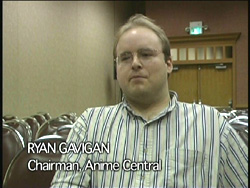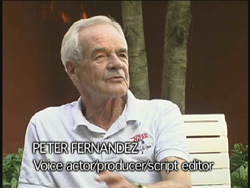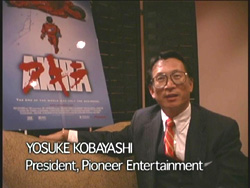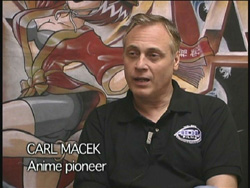 Like most industry documentaries, Otaku Unite! relies heavily on input and footage from figures in the industry. Many such figures, including Animeigo's Robert Woodhead, ADV Films/Streamline's Carl Macek, and Anime Central Chairman Ryan Gavigan recount their experiences as not only fans, but members of the anime industry itself. Instead of narration, carefully arranged anecdotes drive the tale of the anime industry's rise to the quasi-mainstream. Unlike most documentaries of this type, the subjects chosen have little to lose from being blunt. The interviewees make jabs and jokes toward fandom, and never deny that the hobby (and its constituency) is indeed equivalent to Star Trek and Trekkies on the social scale. However, the stories told are far from venom-filled rants. The subjects' stories all have a role in exposing the overall picture, and everybody shares a bit of insight that fans and outsiders alike can appreciate.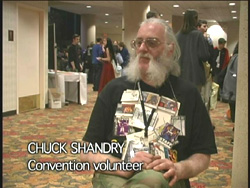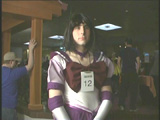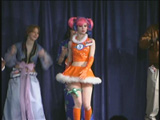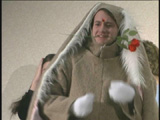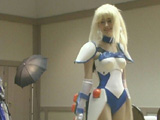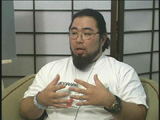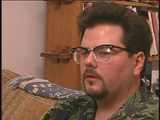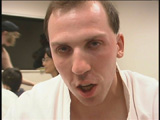 Aside from the veteran commentary, the film often cuts to words of wisdom from the "average" fan. These individuals are typically the "unique" types who believe that forty-five years and a set of testicles are not barriers in the quest to become a high-school girl for a weekend, or who refer to themselves as the "Trekkies of anime" (since when was being a Trekkie considered a good thing?). Of particular note is Jonathan "Johnny Otaku" Cook: a Chattanooga native that hosts an anime-themed college radio show. Johnny provides plenty of unintentional humor as he stumbles between sentences and struggles to show off his "vocal skills." The entire segment passes as hilarious and sad at the same time, as the realization that people think of the entire anime fan community as Cook clones sets in.
Watch our Johnny Otaku video clip!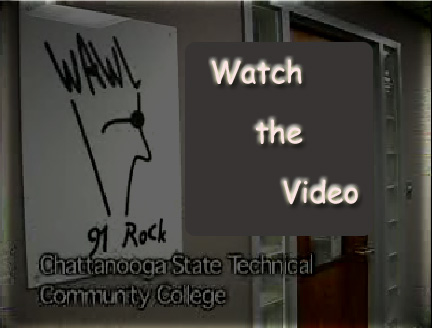 (Opens in current window)
(Reproduced with permission from Central Park Media.)
The mix of insight and comedic (or horrific, depending on your outlook) moments provides something for everybody -- be it a curious fan that's looking for the inside scoup on this crazy hobby, or a cynical outsider looking for a cheap laugh at Sailor Man and Johnny Otaku. No matter the reason for watching, Otaku Unite! will leave every viewer with a new respect for the nerds, nutcases, and dreamers that make up the realm of anime fandom.
Otaku Unite! is currently available on DVD from Central Park Media.
Unless you're a fan of Ai yori Aoshi or the more obscure Someday's Dreamers, you may not have heard of the Indigo, a music duo consisting of singer Miki Taoka and songwriter Yuichi Ichikawa. And that would be a shame. Despite a mere handful of contributions to animation, the Indigo have released an impressive eleven albums to date, with the twelfth set to hit the streets this November. More impressive is what's on each album -- a host of stimulating vocal melodies accompanied by acoustic guitar and subtle rhythms. The music is peppy at times, and at times gentle, but always unassuming and honest. Instead of knocking you over it travels through you, and you feel the world turn.
We figure the time is ripe to feature this band because 1) they've only released one album in the states and to see more would be a good thing, and 2) they're really, really excellent. I think you'll agree, once you've heard the audio samples we snagged for you. In this feature, we'll take you through the Indigo's studio albums and singles -- how the group has changed and how they haven't. We'll also give you the lowdown on what's worth having right away, if you find you can't wait for more domestic releases to happen. Finally, we have a discography page with info on all the Indigo's releases, my own biased ratings, and where to go to get that Indigo fix.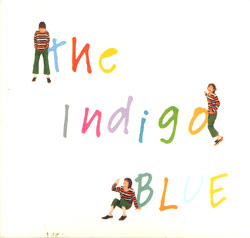 Sample: Kikasete
Sample: Taisetsu na Mono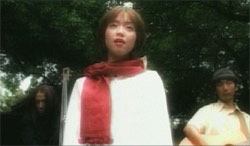 The Indigo was born in 1998, when Taoka was busy recording a demo tape and the two decided to work together. (Bassist Kenichi Takagi is also listed as a member, until the release of the third album.) Their first single, "Blue," hit the streets on May 24, 2000. "Blue" featured a light rock beat and a close balance of vocal and guitar -- a pattern that would later evolve toward more pronounced vocals. You could say "Blue" is a bit unusual, having no frills or exaggeration. The song set the stage for what the Indigo would become -- a sprinkle of sanity in an industry known for pumping out divas like an assembly line (and later dumping them like racing dogs).
The rest, one might say, is history. The second single, "Kikasete," followed quickly after the first. In September of 2000, the first studio album, Blue, was released. It contained the two singles and ten other relaxing melodies, ranging in expression from the pensive "If" to the happy-go-lucky "Taisetsu na Mono." Acoustic guitar is prominent in the majority of songs, making even the ballads feel alive. The instrument is the perfect compliment for Taoka; her voice has an airy quality which compliments the guitar's subtle undulations. Blue is a strong first album, and is one of the top titles I recommend to anyone interested in the group.
---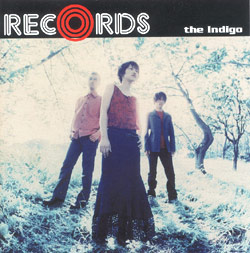 Sample: She Said
Sample: Brand New Day
The second album, Records, takes after the first in many ways. It broadens the repertoire of instruments used, though the core group of acoustic guitar and bass retain their influence. Records is more diverse in sound than Blue, but actually feels less cohesive than the first. Its selection of funky tunes like "Beauty," and the heavy chords of "Pain," reveal different sides of the Indigo that aren't previously offered, though. Records contained three singles: "Kokoro ni," "Pain," and "Brand New Day." While "Kokoro ni" utilizes the core instruments, "Brand New Day" is a standard light-rock song, complete with effects and background singers.
Records is something every collector should have, but the budget conscious may consider holding off on this one. All three singles and "Beauty" appear on the hits album, the Indigo Suite, and the arrangement of songs on the album can make it difficult to enjoy as a whole. That said, almost every song has its merits when taken individually. "She Said" is the perfect example, sandwiched between the flashy "Beauty" and a subdued instrumental, yet its uplifting, pleasant tone resembles neither. I find myself mixing tracks from this album into playlists quite often, but I rarely take the full album for a spin.
---
Ken Takagi brought a solid foundation to the Indigo in the first two albums, but to my surprise his absence didn't mar Sound of Fragrance, the third studio album. That is not to say that nothing changed, however. Sound of Fragrance is a significant shift in that vocals are given more of the spotlight, while the guitar work blends into the background. On the whole the songs are softened as a result. The album's lone single, "Toikake," even features piano accompanyment. The album is also jazzed up a bit with the presence of tenor and soprano sax -- always a welcome addition, in my book.
The shining star of Sound of Fragrance is the beautiful guitar ballad "Stay," both composed and performed by Taoka herself. (It baffles me as to why this song wasn't released as a single, but I'm happy to keep it all to myself.) I'll confess that I am attached to it, more than any song the Indigo have done to date. The perfect blend of emotive vocals and guitar, with a sprinkle of soprano sax in the right places, produce some true magic.
Sound of Fragrance isn't completely girly, but darn close. The title song is an upbeat, jazzy tune that gets you going, and "Kisu" (Kiss) is a sugary pop song that sounds like it ought to be in an anime (but isn't). Like Blue before it, I would say this album is a must-have. I don't recommend using it to imagine that you have an asian girlfriend, even though those chibi kiss sounds blowing in your ear might yank you from reality for a bit. Hire a goth or female cop if that's what it takes to keep you in line, because your questionable tendencies aren't an excuse to miss out on a fine piece of music.
---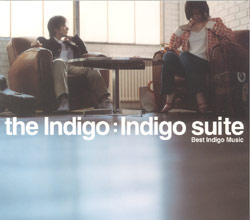 Sample: Under the Blue Sky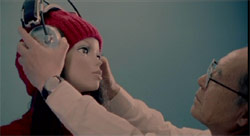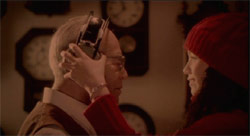 Sample: Himawari
The next album the Indigo would release is a hits collection titled the Indigo Suite. The album is a compilation of hits from the previous albums, but also contains some anime contributions: "Under the Blue Sky," the ending theme to Someday's Dreamers; and "Namo Shirenu Hana," the ending theme to Ai yori Aoshi. At this moment I feel obligated to mention that this album is available in the United States courtesy Geneon Entertainment. I think you know what to do.
"Under the Blue Sky" is a compelling reason to consider the Indigo Suite. The song is much like "Blue" in spirit, but with smoother transitions and a sense of refinement. I confess I found it a bit jarring at first, because of the awkward pronounciation of the title line, but the song is worth giving a chance. The video is also available domestically, as an extra to the first volume of Someday's Dreamers. The excellent b-side "Clear" isn't on the Suite, though. Other than the "Under the Blue Sky" single, the only way to get the song is to purchase the Someday's Dreamers soundtrack. (Not that the soundtrack isn't worth it...and probably cheaper.)
The Indigo Suite features a couple tracks that fans aren't likely to have, such as the pretty b-side "Himawari" (Sunflower), off the Kikasete single, and "Kitto Ai suru Koto," which appears to be unique to this album. The suite contains three tracks each from Blue and Sound of Fragrance, and four from Records.
---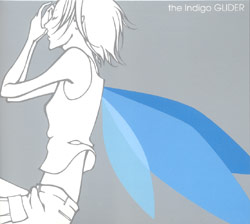 Sample: Sweet Radio, featuring Gota Nishidera
Sample: Sou iu Koto wa Anata ga Shite
The next two albums put the Indigo in a bit of a slump. Now, don't get me wrong -- the albums contain a few excellent tunes that a fan shouldn't miss out on, but the majority seem to lack that Indigo mojo. (I suppose it was bound to happen in a light rock/pop group. You can only play relaxing tunes for so long before finally putting your very creativity to sleep.) The performance of songs like "Daydream" and "Song for You" come across as going through the motions. The single, "Sweet Radio featuring Gota Nishidera," fared better. It's more suited to dancing than listening, but is thoroughly enjoyable either way, once it gets going. Another tune that gains appeal slowly is "Super Ball." It's catchy in the middle, but you might not make it that far before boredom sets in. Then again, is your feigned busyness really going to preclude you from finishing one song? Leave that sentiment at the day job, I say!
Glider does, as I mentioned, have a couple of gems hidden in the not-so-smooth landscape. "Suki Dakara" is a pretty love song, at once restful and engaging. So few artists can pull this type of song off; it's easy to go over the top on the rise or become lethargic on the fall. This song suffers neither problem, and has an incredible calming effect. Another gem on the album is "Souiu Koto ha, Anata ga Shite." In this song the background instruments see more action than in Suki Dakara, but it is still a relaxing piece. At a hair over three minutes, it is over all too soon. This was my general feeling for the album -- the excellent music receiving too little time, but present nonetheless. Like how my kid sister smothers my excellent steaks with A-1 sauce.
---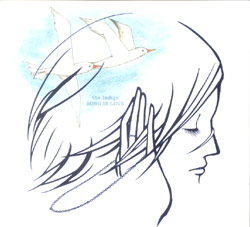 Sample: Kiss in the Sky
Sample: I Do!
Song is Love was, to me, a low point for the band. Its best song is the single, "I Do!," which also serves as the ending theme for Ai yori Aoshi ~ Enishi. The song is upbeat and festive, with plenty of percussion in the mix. The remainder of songs in this album suffer from the same issue as the previous album -- having a distinct lack of mojo despite good songwriting and performance. A number of the tracks use a reggae beat, which would seem like a good direction in which to diversify, but the music doesn't jibe with Taoka's voice. Most tracks have that feel of monotony, as if waiting for the inspiration to return. The one track that fares nearly as well as "I Do!" is "Anata no Subete wo," which is a return to the Indigo brand of easy listening that has worked so well. (That this song doesn't fit in with the others is damning enough for the whole.) The song is lightfooted compared to most other tracks on the album, and its chord progressions are handled by both piano and guitar. Using the piano to drive the song worked nicely, still feeling laid-back despite a quickened pace. But even though a couple songs shouldn't be missed in the long run, putting Song is Love near the bottom of the ol' purchase list is a safe move. You won't miss a lot by doing so.
---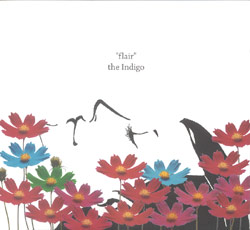 Sample: Fantasista Girl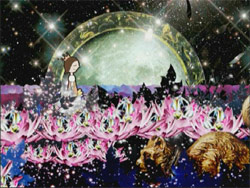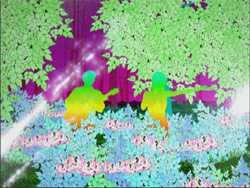 Sample: Flair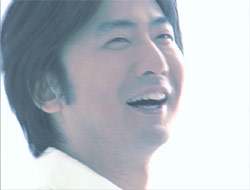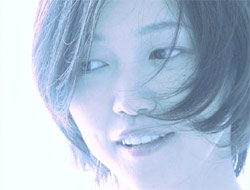 The sixth studio album, Flair, brought the Indigo back in a major way. If you sample the best styles from all of their original studio albums and throw it all together, you'd come up with something like Flair: a perfect blend of everything that makes them great.
Nearly every song on Flair feels more alive. Even the laid-back tunes like "I'm Busy" and "Ai no Kokyuu" have that signature magic that the previous two albums all but deprived us of. "Just the Way You Are" has the same flavor as Glider's "Suki Dakara," being a consistent calming force, yet never a bore.
They didn't stick to their roots completely, though. "Waiting for You" sounds like it came directly from the Michelle Branch playbook, with its lively acoustic guitar and rock beats. The album also contains two pretty traditional ballads: "Journey," and "Kimi no Sobani ite Ageru," with full focus on vocals and very basic accompanyment. I'll confess that I never pictured Miki Taoka playing the role of idol-singer, let alone making it look easy. She lends strength and length to a note with the best of them, and surely made a believer out of me. And, of course, both songs convey genuine feelings -- the one production value that matters most.
Once again only one track was released as a single: "Fantasista Girl," which also made it into the Animal Yokocho anime. This is, without a doubt, the most catchy song the Indigo have come up with yet. The vocals are sugary-sweet, and the background music is a steady beat with bits of psychadelic funk mixed in. (You should see the video.) If you don't like this song right away, you will submit to its wily charms in time. It is a cosmic inevitability.
Not every song is flawless, naturally. I felt that the opener, "Joyride to the Moon," had a tendency to drown out the vocals with its prominent bass line. And "My Sweet Bird" was a bit slow for my taste. The important difference from the last couple albums is that these songs are still enjoyable and fitting for the band, despite not doing it for me specifically.
This album saw a return of the instrumental interlude, last seen on Sound of Fragrance. Titled "Life is Very Short," the track gets you ready for the energetic and free-spirited "Ano Kumo wo Tsukamaete." This is one of two songs on the album that elevate the Indigo to a whole new level of excellence. The song shows the essence of the Indigo, like a sauce that has simmered down to perfection. Open, honest, feeling, liberating, and unafraid -- this kind of music has real power.
The other eye-opener is "Flair," the title track. "Flair" is a softer song, emoting hope and affection. It's a song for life, feeling somehow in tune with the world and everything in it. It's sentimental, but also forward-looking. I think you'll agree; but if you don't, hey, my thanks for reading this far!
---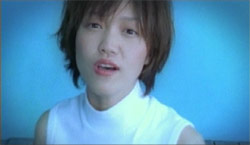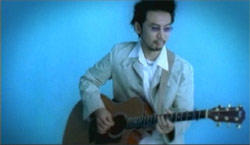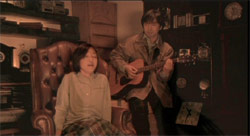 In addition to the albums I've covered so far, there are a few others that deserve a moment's mention. Between the releases of Records and Sound of Fragrance, a mini-album titled Poetic Beauty was released. At only five tracks, it's barely bigger than the average maxi-single, and two of the tracks appear on earlier albums. The serious collector might want to go for it, since it does contain three tracks not found elsewhere.
The Indigo have also released three cover albums. The first two are titled My Fair Melodies, and My Fair Melodies 2, and contain covers of mostly western songs of various styles. The third cover album is titled Once More, and contains covers of Japanese music. Once More is a good album to pick up if you haven't heard a lot of early J-pop.
We invite you to take a look at the discography we've compiled for the Indigo, complete with romanized and translated track titles, as well as links to several sites where you can purchase the albums (including the new album Future Folk, which will be available this November!).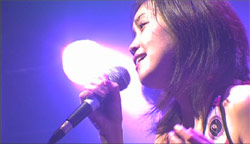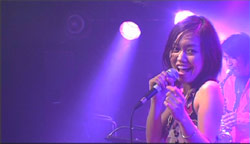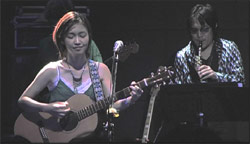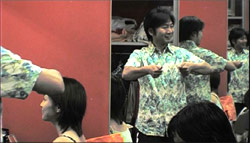 Some other interesting Indigo links: