Quick Links:
Yuki Kajiura, and Kalafina's US Debut
Anime Boston hosted an exciting group of guests this year, including the esteemed Ms. Yuki Kajiura: prolific composer, performer, and producer of music; and Kalafina, a trio of talented singers that Ms. Kajiura brought together initially to perform theme songs for the Kara no Kyoukai (The Garden of Sinners) films. With the support of Sony Music of Japan, we were able to get to know these wonderful artists a little better; but first, here's a little info about them.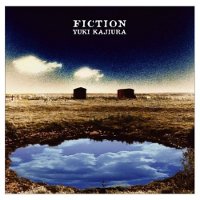 Kajiura's compositions appear in Kimagure Orange Road: Summer's Beginning, and a number of Bee Train favorites, like Noir, .hack, and Tsubasa Chronicle. Her signature style can also be found in the last two installments of the Xenosaga video-game series. Under the name See-Saw, she and Chiaki Ishikawa performed a number of theme and insert songs for anime, such as the runaway hit, "Anna ni Issho Datta no ni" (We Were So Close — Gundam SEED's first ending theme), and a number of .hack songs.
In addition to her own music, she has an impressive record as a producer, starting with actress Saeko Chiba's first two albums, and moving on to form various "FictionJunction" projects. FictionJunction Yuuka (with singer/actress Yuuka Nanri) has enjoyed considerable success, with hit singles placed in the two Gundam SEED series and Madlax, and two albums released.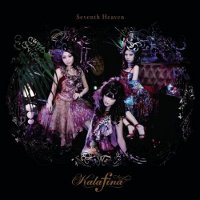 But it's a couple of the other FictionJunction participants, Keiko Kubota and Wakana Ootaki, that Kajiura selected in order to form her new group, Kalafina. They released their first single, Oblivious, in early 2008. Then a second audition was held to expand Kalafina's membership, and 30,000 singers tried out for the group. From this pool came Maya and Hikaru. Maya only participated in one single (Sprinter/ARIA), however, and in May of this year, Sony announced that she was no longer with the group.
Kalafina's unique sound is rooted in the abilities of each member — Keiko's strong alto, Hikaru's piercing (yet gentle) soprano, and Wakana's full-featured, commanding soprano — blended together, it's magnificent. But don't take my word for it. Check out some samples at CDJapan, or your retailer of choice. Do it now.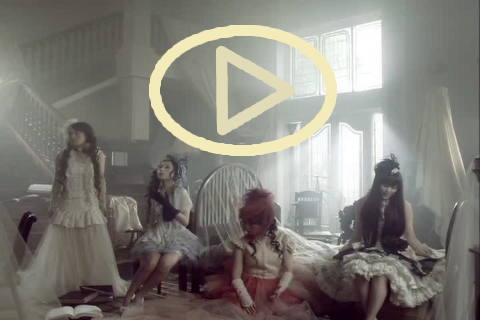 For your enjoyment, a clip of Kalafina's "Sprinter". Click to watch!
Kalafina and Kajiura-san appeared at two panels at Anime Boston, and Kalafina headlined this year's concert. The two panels were mostly Q&A sessions with fans, but a couple interesting bits came out of it. Kajiura-san mentioned that members of Kalafina record their parts for songs individually, not together. Also, Kajiura-san didn't compose for Kara no Kyoukai in isolation (tossing the complete product over the fence), as soundtracks are often done. Producer Atsuhiro Iwakami noted that there was two-way dialogue about the music, and both music and animation changed to suit one another. This level of collaboration is rare, and it's a good reason to check out the films. (There actually was a screening of the first film at the convention, but regrettably, Mike and I weren't able to make it.)
On the concert I'll be brief: it was awesome, despite the fans being strangely silent for the beginning portion. I'd like to give a special nod to Keiko's ominous, powerful solo near the end of "Mata Kaze ga Tsuyoku natta." It's pretty intense on the CD, but she took it to new heights in the live performance. As Randy Jackson would say, "That was hot."
Now, without further ado, follow the link below for the interview!
Links: